VOTE NO on Rachel Levine!
Messages Sent So Far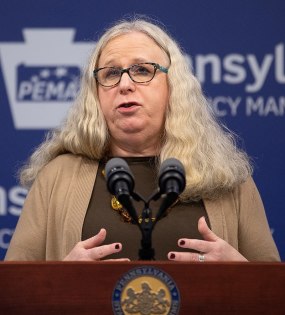 The media is attempting to frame Rachel Levine's confirmation hearings as a battle over gender identity politics — so they can sweep Levine's actual record under the rug.
Levine committed "Cuomocide" on March 18, 2020 when Levine issued a coronavirus order that stated:
"Nursing care facilities must continue to accept new admissions and receive readmissions for current residents who have been discharged from the hospital who are stable to alleviate the increasing burden in the acute care settings. This may include stable patients who have had the COVID-19 virus."
Pennsylvania's presently reported 12,779 deaths among long-term care residents is third highest in the country, behind only the much larger states New York and California.
And the state is still underreporting.
Tell the Senate to VOTE NO on Rachel Levine!
First, Enter Your Zip Code