Don't let the Senate force a Democratic FCC on President Trump
Messages Sent So Far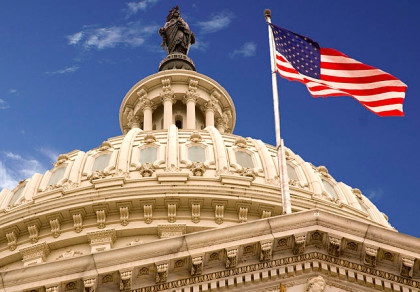 UPDATE 12/9/2016: Tom Wheeler says he will resign "if it ensures" Rosenworcel's reconfirmation. That still leaves wiggle room for him to stay. Even if he does resign, however, we would still oppose reconfirming Rosenworcel and giving Democrats a 2-2 deadlock on the FCC during a critical time for rolling back regulations.
The Senate will soon vote on reconfirming Democratic Obama FCC appointee Jessica Rosenworcel, which would give Democrats on the FCC a 3-2 advantage should current-Chairman Tom Wheeler make good on his public threat to not resign.
Make no mistake – a vote for Rosenworcel is a vote to re-elect Obama's FCC, a rogue agency known for imposing billions of dollars of job-killing power grabs. Worse, it would amount to an unprecedented betrayal of the American people who elected a Republican president with the expectation it would result in Republican control of agencies like the FCC.
Tell the Senate to vote NO on a Democratic FCC!
First, Enter Your Zip Code