Expose the Lie Behind Obama's Internet Regulations
Messages Sent So Far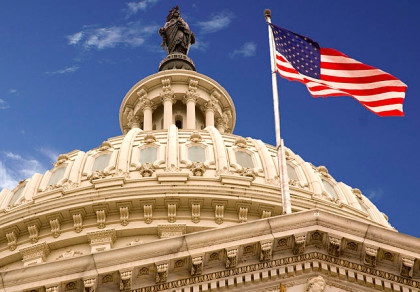 UPDATE 4/15: H.R. 2666, the No Rate Regulation of Broadband Internet Act, passed the House on a bipartisan 241 to 173 vote! We've switched this page over to send letters to the Senate. Please tell the Senate to act.
Even though Obama's FCC tool Chairman Tom Wheeler promised Americans "there will be no rate regulation" when enacting President Obama's plan to regulate the Internet, Wheeler now OPPOSES this bill. Why? He told Congress in testimony: "Because at the heart of everything is rates."
The No Rate Regulation bill exposes this lie at the heart of Obama's plan to regulate the Internet by banning the FCC from imposing rate regulation.
Please tell your Senators to VOTE YES on the No Rate Regulation bill to expose the lie that Obama's plan is about an "open Internet" rather than old-fashioned economic regulation.
First, Enter Your Zip Code