Stop Nancy Pelosi's Tax the Internet Act
Messages Sent So Far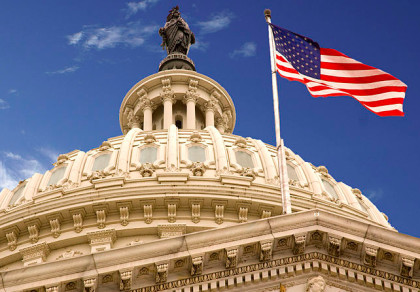 UPDATE: House Democrats rammed through Nancy Pelosi's plan to tax the Internet – and all but 13 House Democrats voted AGAINST a failed Republican amendment that would have stripped the tax hike from the bill. Now the fight has moved over to the U.S. Senate.
Tell your Senators to STOP Pelosi's Plan to Tax the Internet!
In a party-line vote, House Democrats on the Energy and Commerce Committee voted yes on H.R. 1644 – which means we are facing a critical vote in the coming days.
While Democrats claim H.R. 1644 is good for "net neutrality," the reality is that Republicans have put forth bills and amendments that offer net neutrality protections without leaving us on the hook for a massive new broadband tax. Rep. Bill Flores (R-TX) even offered an amendment to strip out the tax increases from this bill but Democrats on the Committee all voted no.
H.R. 1644 exposes how Democrats have been completely disingenuous in peddling their fabricated net neutrality claims. At the end of the day, this is all just a dance to raise your taxes.
Click here to tell Congress to VOTE NO on Pelosi's Tax the Internet Act!
First, Enter Your Zip Code