Stop the FCC Power Grabs!
Messages Sent So Far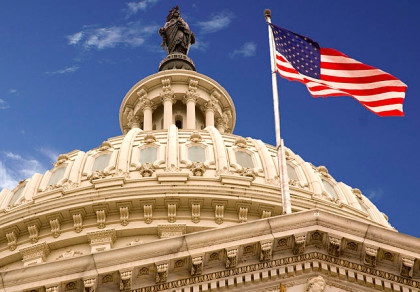 UPDATE 10/25/2016: In an apparent act of retaliation, Copyright Register Maria Pallante was fired after she exposed the Obama/FCC plan to give Google access to pirated television content and consumer data as illegal.
UPDATE 7/8/2016: The House of Representatives voted 239 to 185 to defund Obama's Internet and TV power grabs through the Financial Services and General Government appropriations bill! Now that our bill passed the House, it's the Senate's turn to act. Tell the Senate to STOP Obama's Rogue FCC!
UPDATE 6/14/2016: The DC Circuit Court of Appeals UPHELD Obama's FCC regulations in a 2-1 split decision. Now it's even more urgent than ever that Congress pass language that would DEFUND Obama's Internet Regulations!
UPDATE: In a 29 to 17 vote, the House Appropriations Committee voted to DEFUND the FCC's TV and Internet power grabs! Now this crucial bill is heading to the floor of the House. Please tell Congress to STOP the Rogue FCC!
The Obama administration has hijacked the supposedly independent Federal Communications Commission (FCC) to fundamentally transform America.
Last year the administration pressured the FCC to reclassify the Internet as a public utility under a Depression-era law, putting Americans on the hook for a MASSIVE new tax as well as TONS of new regulations.
Now the White House has directed the FCC to take aim at your TV.
The new Obama plan would effectively mandate an additional government-approved set-top box that would let Google track which programs you watch, bombard you with targeted advertising, and use or sell data about you or your children's viewing habits.
Fortunately, Congress is considering DEFUNDING these outrageous power grabs in this year's Financial Services and General Government appropriations bill.
TELL CONGRESS: STOP OBAMA'S ROGUE FCC!
First, Enter Your Zip Code