Stop the Reckless Reconciliation Bill!
Messages Sent So Far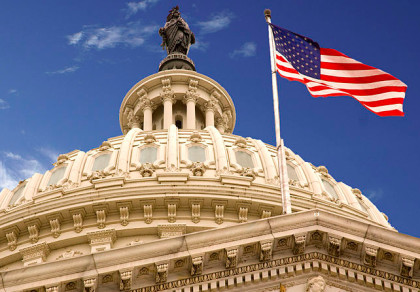 UPDATE 2/25/2021: As if the Biden-Pelosi reconciliation bill couldn't get worse…
… Buried within the Biden stimulus bill is a new federal program that gives federal employees up to 15 weeks of paid leave at $1400 per week to -- get this -- take care of kids who have virtual school. And this bill is supposed to help us open the schools?
Tell Congress to STOP Pelosi's Bureaucrat Bailout!
UPDATE 2/5/2021: On a 51-50 party-line vote, every single Senate Democrat voted to pass the SIX TRILLION DOLLAR budget written by Bernie Sanders. This is the biggest budget in American history BY FAR — and Kamala Harris cast the tie-breaking vote.
But it's not over! We can still deliver a significant blow to the massive "reconciliation" spending bill the budget tees up.
The Bernie Budget includes every liberal wishlist item including a bailout for blue states, an expansion of Obamacare, a $15 per hour national minimum wage, and a $400 weekly bonus for those who aren't working.
This monstrous spending bomb comes at a time when our national debt is nearing $28 trillion – and the Federal Reserve has blown up its balance sheet another $7 trillion to finance the government's out of control spending. We must stop the spending.
Tell Congress to STOP Pelosi's Bureaucrat Bailout!
First, Enter Your Zip Code