Will your Senators allow a FELON to serve in the Senate?
Messages Sent So Far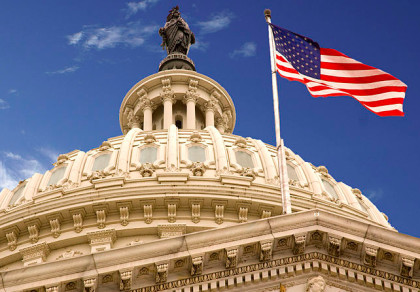 UPDATE 11/16/2017: The jury has deadlocked in the bribery trial of Democratic Senator Bob Menendez, and the judge has declared a mistrial. He faces a likely retrial next year.
Outrageously, throughout the trial Bob Menendez never attempted to deny that he was the recipient of lavish trips and gifts paid for by a donor using money stolen from one of the largest Medicare fraud schemes of all time….
….Menendez's defense boiled down to "he was just a friend."
If the concept of "Senate Ethics" means anything, Senator Menendez should still be removed from the chamber immediately via an expulsion vote.
Senator Menendez is on trial for accepting lavish private jet trips to luxury resorts and huge campaign contributions from Salomon Melgen, a Florida doctor who has since been convicted of a massive Medicare fraud scheme. In return, Menendez pressured officials to drop the Medicare fraud investigation, got visas for Melgen's Russian girlfriends, and used his perch as chairman of the Senate Foreign Relations Committee to press the Dominican Republican to award Melgen with a port security contract worth hundreds of millions of dollars.
If Menendez is convicted, will Democrats allow a felon to remain in the Senate out of a pure political desire to deny Governor Christie the power to appoint a new senator?
Tell the Senate to Expel Menendez Immediately!
First, Enter Your Zip Code