HouseStandStrong.com: No Lame Duck Tax Hikes
Messages Sent So Far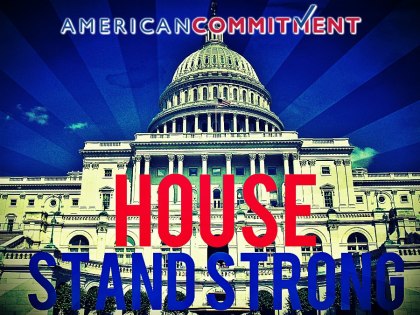 President Obama was narrowly reelected, but the American people did not vote for tax hikes. In fact, one of Obama's major campaign themes was the claim that Romney wanted to raise taxes. The 2012 election was a status quo election; Obama was returned to the White House, but Republicans retained the House because the American people want them to continue to exercise a check and balance.
The strong House opposition to tax hikes was vindicated, not rejected, by the election.
Moreover, given the extraordinarily weak economic recovery the country faces, it would be an enormous mistake to raise any taxes and risk tipping the economy back into recession.
Please sign below to tell your Member of Congress: "We urge you to stand strong against any tax hikes in the lame duck session."
Public Comments
Nov 7th, 2012
Someone from Bridgeport, TX signed.
Nov 7th, 2012
Deborah D. from Newport, NC signed.
Nov 7th, 2012
Maryann B. from Homer Glen, IL signed.
Nov 7th, 2012
Rick W. from Clayton, NC signed.