Cut Spending Now! No More Backroom Deals!
Messages Sent So Far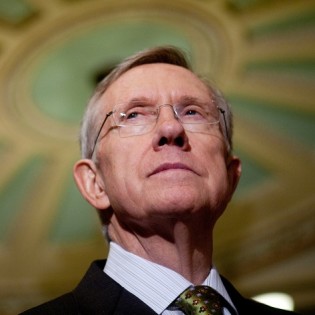 The late night fiscal cliff drama cast Senator Mitch McConnell and Vice President Joe Biden as heroes.
But the appearance of the Senate coming to the rescue obscures the fact the Senate had recklessly refused to act for months, sitting on the House-passed bill to avert the tax hikes, H.R.8, for fully five months before jamming a massive amendment through when there was no time to consider any changes, or even fully understand its provisions.
With another looming deadline coming March 1 when the postponed sequestration spending cuts take effect and the country approaches the debt ceiling, the Senate cannot be allowed to again wait until the last minute and then cut a backroom deal.
Urge the Senate: "Cut spending NOW, on the Senate floor in the light of day. Don't wait until the deadline for another backroom deal!"
Post Public Comments
Public Comments (4,636)
May 19th, 2013
Luis A. from Mesa, AZ signed.
May 18th, 2013
Onyria M. from Tucson, AZ writes:
Cut spending, do not help to increase the debt!
Apr 24th, 2013
James M. from Avon Park, FL signed.
Apr 17th, 2013
U Dumass A. from Bethesda, MD writes:
You're wasting your money on those ads, you know.
Apr 17th, 2013
U R A D. from New York, NY writes:
the hell are you talking about?
Apr 16th, 2013
Harold T. from Bowling Green, KY signed.
Apr 14th, 2013
****you M. from Lexington, KY writes:
Apr 13th, 2013
Ryan T. from Dayton, KY signed.
Apr 10th, 2013
Samira J. from Louisville, KY signed.
Apr 9th, 2013
Andrea M. from Avon Park, FL writes:
Stop spending money that isn't yours!