Congress is NOT a Small Business
Messages Sent So Far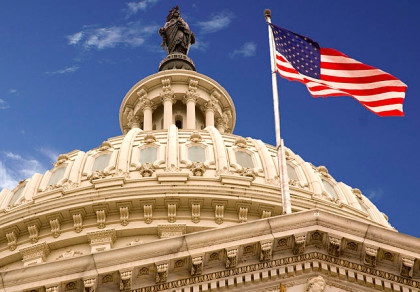 Obamacare requires members of Congress and their staff to go into the Obamacare exchanges like millions of other Americans losing employer coverage.
But both the House and Senate filed false documents claiming to have less than 50 employees so they could go into the "small business" exchange instead of the regular Obamacare exchange.
The members of the Small Business Committee KNOW that the Senate is not a small business.
Unfortunately, the committee voted 5-14 NOT to subpoena these false documents.
If your senator voted the right way, please call and thank them. If they voted the wrong way, call and tell them how you feel about that.
Five Republicans voted YES on the subpoena
Chairman David Vitter (La.)
Marco Rubio (Fla.)
Tim Scott (S.C.)
Cory Gardner (Colo.)
Joni Ernst (Iowa)

Five Republicans voted NO on the subpoena
Mike Enzi (Wyo.)
Jim Risch (Idaho)
Rand Paul (Ky.)
Deb Fischer (Neb.)
Kelly Ayotte (N.H.)

All nine Democrats on the committee voted NO:
Ranking Member Jeanne Shaheen (N.H.)
Maria Cantwell (Wash.)
Ben Cardin (Md.)
Heidi Heitkamp (N.D.)
Ed Markey (Mass.)
Cory Booker (N.J.)
Chris Coons (Del.)
Mazie Hirono (Hawaii)
Gary Peters (Mich.)
First, Enter Your Zip Code