Build the Pipeline, Not the Bridge
Messages Sent So Far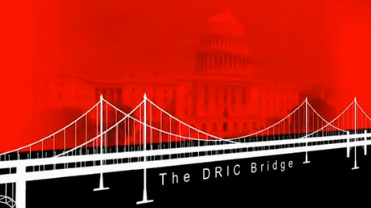 THANK YOU. THIS COMMENT PERIOD CLOSED AUGUST 9, 2012.

Obama still refuses to issue the presidential permit for the Keystone XL pipeline, a vital project that will bring energy we need and unleash billions in private investment.
Now he's poised to divert and distract from that disastrous decision by approving a presidential permit for a very different type of project – a government bridge, built with billions of our federal taxpayer dollars, that is unnecessary and would actually compete with a privately owned bridge.
The Governor of Michigan has submitted an application to the US Department of State, seeking a Presidential Permit to build a new multi-billion-dollar bridge between Detroit, Michigan and Windsor, Ontario, known as the "New International Trade Crossing."
The Michigan legislature has already rejected this boondoggle, because it competes with a successful privately-owned bridge that stands ready to add another privately-funded span to meet future demand.
Here's how the scam works: Canada puts up $550 million and they get to collect the tolls to make their money back. And then Michigan can rip off federal taxpayers for $2.2 billion in matching funds and – get this – the Lieutenant Governor said Michigan won't spend "a dime"! (Don't they pay federal taxes in Michigan?)
We can't let Obama announce this approval to great fanfare and brag about construction jobs on this unnecessary, wasteful project when the necessary pipeline remains blocked. Please send your comment to the State Department today and spread the word on this scam.
The State Department is required to accept comments from the public on this proposal until August 9, 2012. Please fill out the form below to send your comments directly to the State Department!
Post Public Comments
Public Comments (11,656)
Dec 28th, 2012
donald s h. from Watertown, NY signed.
Dec 14th, 2012
irvin m. from Chesterfield, VA signed.
Oct 25th, 2012
Jerry A. from Houston, TX signed.
Oct 22nd, 2012
Someone from Hendersonville, NC signed.
Oct 15th, 2012
Someone from Hollywood, FL signed.
Oct 12th, 2012
Susan D. from Hallsville, MO writes:
Approve the pipeline, not the bridge!! Stop spending money we don't have on a frivolous useless project.
Oct 3rd, 2012
Hon. & Mrs. Paul D. from Anaheim, CA signed.
Oct 2nd, 2012
Thad. M. S. from New Berlin, WI signed.
Sep 17th, 2012
Dennis T. from Utica, MI writes:
Have you people lost your mind's
Sep 11th, 2012
Wilma B. from Denair, CA writes:
Why do we allow this man to get by with things like this? And what is the matter with the people of our country?