Block ALL Of Biden's Mask and Vax Mandates!
Messages Sent So Far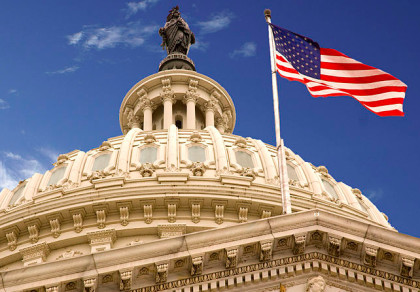 ***UPDATE: 5/4/2022***
The Senate voted to BAN Joe Biden's mask mandate for those enrolled in the Head Start preschool program. The vote was 55-41.
Now that the Senate has passed five bills blocking the worst of Biden's mask-and-vax policies, it's time to turn up the heat on House Democrats to bring them to the floor and allow votes!
Please sign your updated letter below to help us put these important bills on Biden's desk!
Republican Senators have introduced important bills that would end Biden's mandates. There could be votes as soon as this next week.

Senator Rand Paul (R-KY) has introduced SJRes37, which will block and ban the mandate that you must wear a mask on airplanes and public transportation.

And Senator John Thune (R-SD) introduced SJRes39 to take on perhaps the most insidious mandate of them all – Biden's mandate that 3- and 4-year-olds must wear masks in the Head Start preschool program.
Tell Congress to Block ALL of Biden's Mask-And-Vax Mandates!

First, Enter Your Zip Code