After Five Months, Senate Acted on H.R. 8
Messages Sent So Far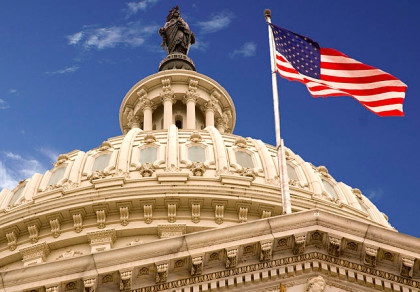 UPDATE: After 153 days of inaction, the Senate finally took up H.R.8, amended it, and voted on January 1, 2013. Our 10K+ letters had an impact.

Unfortunately, the amendment radically altered the bill to include a negotiated deal with the White House that significantly increases taxes. Here's how they voted on the amended bill.
The House is expected take up the Senate's amended version today.
The House need not rush to accept the Senate's amendment to H.R. 8. The Senate stalled five full months before sending back a massively altered version with over $600 billion in tax hikes and a $330 billion increase in spending. The House and Senate have now passed very different versions. They should appoint conferees to negotiate.

This form has been altered to deliver your message to your HOUSE MEMBER about this bill.
Post Public Comments
Public Comments (7,164)
Jan 16th, 2020
Merilee P. from Ortonville, MI writes:
Please correct this for me people.
Nov 22nd, 2015
Gary B. from West Monroe, LA writes:
The time to do what's right for America has past,now you must do the right thing
Apr 22nd, 2013
Daniel S. from Munroe Falls, OH signed.
Feb 10th, 2013
Mark G. from Urbana, OH signed.
Feb 3rd, 2013
Someone from Pittsfield, IL signed.
Feb 2nd, 2013
Lisa H. from Weirton, WV signed.
Feb 1st, 2013
jeff h. from De Pere, WI signed.
Jan 26th, 2013
Bette L. from Laurel, MD signed.
Jan 21st, 2013
Gidget T. from Killeen, TX signed.
Jan 16th, 2013
Marlene C. from Monroe, NC signed.