Stop Democrats from using your tax dollars to elect their candidates.
Messages Sent So Far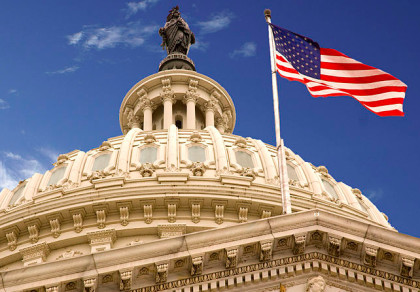 UPDATE 3/8: Moments ago in a 234 to 193 vote the House of Representatives passed Nancy Pelosi's #FThePeopleAct. We absolutely cannot allow this outrageous bill to see the light of day in the Senate. Please sign the letter to your Senators below.
The bill, H.R. 1, is called the F the People Act because it would:
use YOUR tax dollars to support political candidates you don't agree with;
regulate speech that mentions a federal candidate or elected official at any time;
regulate the online speech of American citizens;
end the long-standing parity in the campaign finance law between corporations and unions;
turn the Federal Election Commission from a balanced board of three Republicans and three Democrats into a partisan commission with a 3-2 majority;
mandate that all states adopt same day voter registration, automatic voter registration, no-excuse absentee voting, and other provisions that undermine election integrity;
mandate that all states adopt redistricting commissions that take the power to draw congressional districts away from our elected state officials and give it to unelected bureaucrats;
declare that Congress supports DC statehood.
VOTE NO on the Democrats' F the People Act!
First, Enter Your Zip Code