VOTE YES on the Scalise Anti-Carbon Tax resolution H. Con. Res. 119!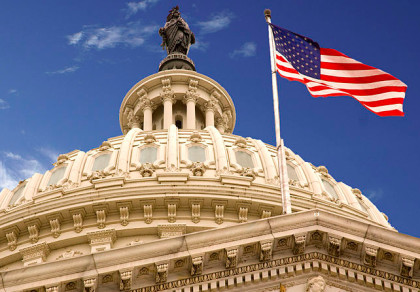 Not only would a carbon tax raise the price that you pay at the pump and on your utility bills, it would also raise the cost of pretty much everything you buy. This is because the goods that are shipped to the U.S. arrive by trucks and boats, and any increase in the cost of shipping will be passed on to you, the consumer.
With this resolution, we can finally put Congress on the record and see who will stand against this massive new tax-and-spend scheme, and who will cave to the liberal environmental fringe.
Tell Congress to VOTE YES on H. Con. Res. 119!
First, Enter Your Zip Code