Tell Congress to Keep Its Hands Off The Internet!
Messages Sent So Far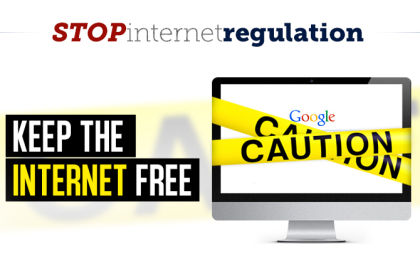 UPDATE 6/11: Liberal groups pressured the Senate into passing a bill that would re-instate Obama's disastrous public utility Internet order – and an 18.4 percent broadband tax.
Now they are trying to do the same in the House. We must make sure our representatives know that we will not stand for any efforts to put Obama's Internet taxes and regulations back on the books. Please sign your letter below.
The Obama regulations would re-classify the Internet as a "public utility" and allow bureaucrats to ban products, services, and applications that consumers want – while exempting liberal, politically connected tech like Facebook and Google from equal oversight. It also leaves consumers on the hook for a MASSIVE new broadband tax.
Tell Your Representative to VOTE NO on H.J.Res. 129!
First, Enter Your Zip Code