HouseStandStrong.com: No Lame Duck Tax Hikes
Messages Sent So Far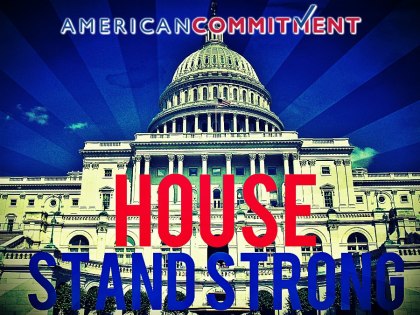 President Obama was narrowly reelected, but the American people did not vote for tax hikes. In fact, one of Obama's major campaign themes was the claim that Romney wanted to raise taxes. The 2012 election was a status quo election; Obama was returned to the White House, but Republicans retained the House because the American people want them to continue to exercise a check and balance.
The strong House opposition to tax hikes was vindicated, not rejected, by the election.
Moreover, given the extraordinarily weak economic recovery the country faces, it would be an enormous mistake to raise any taxes and risk tipping the economy back into recession.
Please sign below to tell your Member of Congress: "We urge you to stand strong against any tax hikes in the lame duck session."
Post Public Comments
Public Comments (10,205)
Jan 16th, 2018
uuyaenpp t. from San Francisco, CA writes:
Jan 16th, 2018
Someone from San Francisco, CA writes:
Nov 7th, 2016
Cheryl T. from Church Hill, TN signed.
Apr 21st, 2015
Darrell P. from Everett, WA writes:
He will only use it to support Illegal Aliens or Pour it into ObamaCare, both of which are money pits and useless.
Oct 29th, 2014
Bridget S. from Asheboro, NC signed.
Jan 6th, 2013
Lisa H. from Weirton, WV signed.
Dec 31st, 2012
Ron H. from Gilmer, TX signed.
Dec 30th, 2012
John L. from Somerset, NJ signed.
Dec 30th, 2012
GLORIA D. from Garland, TX signed.
Dec 28th, 2012
Candace B. from Bolivar, MO writes: