It's time to end the War on Coal!
Messages Sent So Far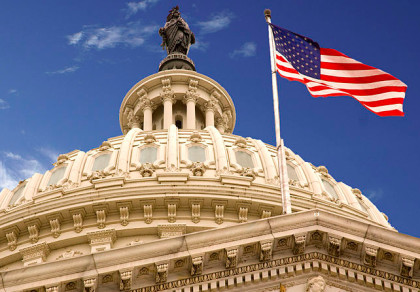 UPDATE 2/1/2017: Today in a 228 to 194 vote, the House voted to repeal Obama's so-called "stream buffer rule" that was designed to be "atomic" for the coal industry!
And that's not all, the Senate could begin debate on this bill as early as tonight! Tell the Senate to pass this resolution at once!
Obama's biggest promise kept was the promise to bankrupt coal: under his onslaught of regulations, U.S. coal production plummeted and America's largest coal producers filed for bankruptcy.
The Office of Surface Mining's own contractor said the Stream Buffer Rule is "atomic" for coal "and, I think that is the Director's intent, frankly." It destroys thousands of jobs and costs millions of dollars to protect only 15 miles of streams.
By overturning the Stream Buffer Rule, Congress can begin to unravel the disastrous regulations of the Obama administration that killed American jobs to bankrupt coal and cause electricity prices to "necessarily skyrocket".
Tell the Senate to VOTE YES on H.J. Res. 38!
First, Enter Your Zip Code