Repeal Obama's Internet Regulations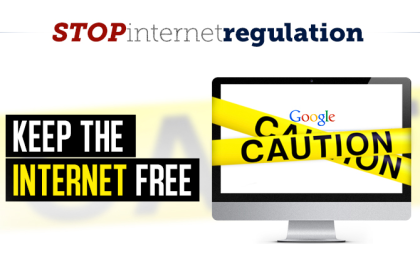 This week one of the centerpieces of Obama's corrupt scheme to regulate the Internet is open for a new public comment period.
Obama's so-called privacy order would rapidly lead to more intrusive regulation, undermine investment incentives, and reward politically connected cronies to the detriment of free-market competition and consumer welfare.
Tell the FCC to Stop Obama's Corrupt Internet Regulations!
First, Enter Your Zip Code