NoMandateTax.com: Repeal the Mandate Tax and Get Health Care Right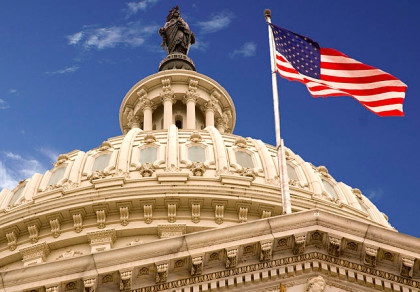 The United States Supreme Court ignored the entire legislative history of the president's health care law, dozens of public promises from the president himself and supporters in Congress who insisted the mandate was not a tax, a 20-page explanation in the law itself, and several longstanding precedents on the distinction between taxes and penalties.
They did that to rule that the mandate at the heart of the president's health care law is actually a tax on the middle class after all. A tax on people who can't afford the expensive health insurance the government wants them to buy, or have ideological or religious reasons they would prefer not to buy such health insurance.
According to the Wall Street Journal: "It is now undeniable that Mr. Obama has imposed the largest tax increase in history on the middle class. Individuals who don't buy insurance will have to pay several hundred dollars, depending on income. The Congressional Budget Office says that 76% of those who pay the mandate tax will make less than 500% of the federal poverty level, estimated to be $24,000 for a family of four in 2016. That means 76% of the payers will earn less than $120,000 a year."
That's wrong. The president's promise not to tax the middle class has been exposed as deception at the very heart of his health care law. Now Congress must repeal the law and pass real health care reform that empowers patients and doctors and doesn't rely on a dishonest mandate tax.
Post Public Comments
Public Comments (4,956)
Jan 25th, 2017
Someone from Pocatello, ID signed.
Jan 24th, 2017
Someone from Belmar, NJ writes:
Health insurance should also include dental insurance for adults. I pay 1400 a month for insurance for me and my spouse. I get an insurance card that says young grins from horizon that is dental insurance if you are under the age of 18???? No dental. However Medicaid enrollees get dental. So why can't I?
Jan 17th, 2017
Kristin C. from Hudson, NC signed.
Jan 16th, 2017
Someone from Pocatello, ID signed.
Jan 16th, 2017
Someone from Williamstown, KY signed.
Jan 10th, 2017
Jeffrey S. from Reading, PA signed.
Jan 5th, 2017
David W. from Pocatello, ID signed.
Jan 4th, 2017
Someone from Charlotte, NC signed.
Jan 3rd, 2017
Grady Y. from Fort Lauderdale, FL signed.
Dec 22nd, 2016
Dan M. from Redondo Beach, CA writes:
I pay NOT to have health insurance? What country is this?